Nuts and Bolts
You all know what July means: now the heat is really on.
It's not always pleasant. But what better time than when your body reminds you to bring the heat to your game? The year is half over. So pause to ponder where you stand in relation to the goals you set at the start of the year. Or even goals you have set several (many?) years ago. Whatever else I've accomplished, I reached a new level of intolerance for goals that I had drifted from...or not even dared yet attempt. In that spirit, I:
--Had my first tattoo done on 6/28.
--Arranged for a three-day trip to Portland over Labor Day Weekend.
--Opened an account at a different bank and began to save for a trip or two back east next year: Buffalo and Atlanta. Am also working on saving for unforeseen emergencies.
--Turned up the heat on the
MonsterTime
rewrite, planning to complete by July 4 and launch by mid-July.
--After this, I resolved, to begin having something resembling a Life in Seattle.
City Beats
Seattle is:
--Fifth Avenue, a vivid reminder of my four years in New York City. A walk here's the perfect antidote to the horrors of Third and Pike and the stretch known as The Blade. Ah, hello, Fifth Avenue!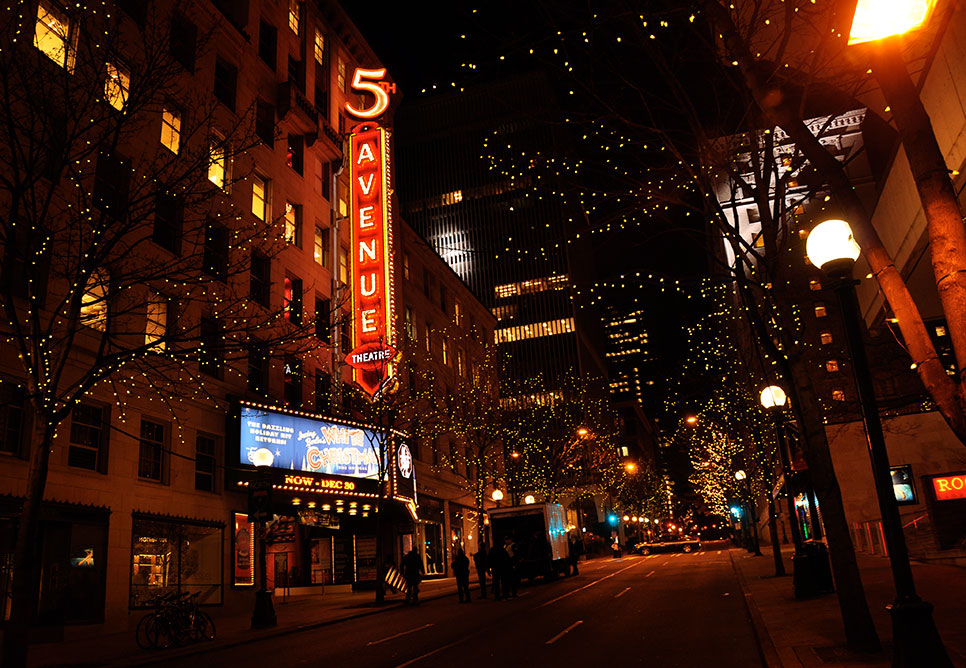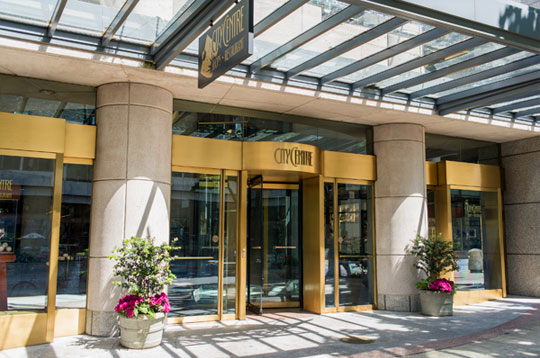 --Pioneer Square, at once the polar opposite and the perfect counterpoint. We stay in touch with our roots here and it helps to keep us real.
Sports
With the completion of
MonsterTime
by July 4, I'll ramp up my workout schedule to prepare for the Portland reunions in September. Goal: a
greatly reduced
version of this:
\
Advance preparation: at work I now snack on cut-up apples and carrot sticks...lunching on a small Starbucks Protein box lunch and a bottle of carrot juice.
Financial
So then, the lifelong Bohemian--who's scraped by from payday to payday, working at menial jobs while he wrote--finally grew tired of that. Not just tired, sick and tired. S&T of ramen noodles...not being able to visit family or old friends...not being able to afford a really spectacular haircut...etc,
The Bohemian saw an old mantra of his in a startling new light: Pay the Man--or, If you want That, you must do This. I'd escaped from a miserable job and a rock-bottom salary into a high-stress position in a better neighborhood--and for a decent wage. Instead of spending money like a drunken sailor, I saw how to Pay the Man in an exciting new way. The better I am at my job, and the better my attendance and attitude, the better my chances of getting a raise. I can buy better covers for my ebooks, pay for help promoting them, get more and more of the things I've never been able to have.
But also--Pay the Man!--I have the chance to save. Save for the security, power and dignity of having an adequate stash. The power to pay my own way and realize my dreams.
Celebrate Your Independence
Protect your freedom with a strong financial foundation. But also affirm your dignity with this solemn vow:
wherever you go and whatever you do, always make sure--if the goings head South--that you can get up and leave. Leave with a smile, but be able to say: "That's it, dude, I'm out of here."
Example: Years ago, in the South, I attended a party deep in the heart of the country. I'd needed a ride to get there and I hadn't the means or the money to leave when the host became rude and abusive. Couldn't hit him--he was crippled and deeply alcoholic. Couldn't catch a bus--there were none. Cab fare: probably the price of a plane to Bermuda. Tried not to ruin everyone's evening--but failed, glowering and sulking. It's taken till now,with the start of a nest--along with F.U. money--to regain the self-esteem I lost.
Trust the Rebster on this one: always be able to leave a bad scene. And depend on nobody for your escape.
Entertainment: Kicks of the Month
--Yes, I know, this will strike some as silly. But one new monthly kick for me is a decent clock alarm/radio. For the last ten months I've used my cell phone alarm. Before that, in Charlotte, my income allowed me a cheap clock alarm that worked half the time. Nowwwww...I use this:
Advantages: dual alarm that accommodates my split work schedule: different hours on the Saturday half-day....USB ports for charging cell phone and/or Kindle...variable screen brightness...resonant radio sound...a snooze alert that graduates from the softest of beeps to a beep guaranteed to get your full attention...and a genie that pops out for a body massage.
--I continue working on my DVD collection. No, I'm nowhere near here yet:
But I continue building. And I've learned along the way to only purchase films I know I'll want to watch again. Anything in question, I'll check out first on Amazon Instant View or Prime.
Changing Time
I've reset my Vidal Sassoon appointment for:
My hair's still too short for them to cut, at least at the prices they charge. I want them to feel proud about dipping so deeply into my savings. And I plan to present them with an infernal challenge: transform my thinned, Slightly Older Guy hair into a 'do that is enviably hip. Come on, VS, let's see how close we can come to:
or this:
or this:
Uh, just kidding on that last one.
--As for the right forearm tattoo, here it is. Thanks to Ludvic Pitre at Under the Needle, 2118 2nd Ave., Seattle, WA 98121. I'll write about the experience next month.
Litrachoor
Now reading:
Spirit of Place
by Dennis Hamley. It's the damndest thing I've ever read: part literary history, part novel of ideas, part mystery and part ghost story. I'm loving it. And I recommend it for anyone who doesn't fear first-rate writing that gives the brain a workout.
In the Works:
1)
MonsterTime
has a terrific cover by Jean Schweikhard and the book will be ready to launch around the middle of July after a three-month rewrite.
If you dig time travel novels--and vampires with a real difference--you should find this one worth your while.
2)
Caesar's Ghost
, my new Work in Progress, will be completely second-drafted by the middle of the month. I'll begin typing the second draft's changes over the July 4 long weekend.
Deep Thoughts
--It's not what you don't do with what you haven't got that counts. It's how you feel about the feelings that you can't imagine.
--Petty acts are emotional food stamps for the spiritually unemployed.
--And...